Indiana. State of Indiana 
Fishing, Indiana 
Fishing Reports, Indiana
Indiana Fishing Reports
provided from our Indiana
DNR.
Where are the fish biting ?
 What are they biting on ?
Here are the newest reports from
 our Indiana DNR.
Where to fish in Indiana.
These reports are not in any order. They
are posted as we receive them.
THESE REPORTS ARE POSTED
COURTESY OF INDIANA DNR, AND
INDIANA FISHING AT: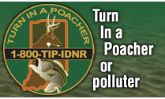 Indiana Fishing Reports brought to
 you
 from our Indiana DNR, AND THE
 INDIANA
 FISHING CLUB 06/13/2014
Northern Indiana Fishing Reports
Chain O' Lakes

 

Date updated 6/12/2014 
Fishing Report Eleven connecting lakes are the center of adventure at Chain O 'Lakes State Park in Albion, IN. Located in the Northeast corner of the state in Noble County, our amenities include several boat launch ramps, Family Housekeeping Cabins, Shelter and Campground rental and a Campground Store. We also offer a dumping station in our campground and Cultural Arts programs throughout the year. A Nature Center, Historic One-Room School house, picknicking, hiking, a sandy beach and various boat rentals are available as well. Chain O' Lakes offers great fishing opportunities with our 11 connecting lakes (Norman, Miller, River, Mud, Weber, Sand, Bowen, Dock, Long, Kreiger, Sucker) and Finster Lakes. We have several fishing piers on Sand Lake, which is the main lake in the park. You may also fish from the docks in front of the Boat Rental area. We just ask that anglers be respectful to the folks renting boats and give them the right-of-way. Mostly panfish are what you will find here, Bluegill, Bass, Crappie, Redear Sunfish and Catfish. We also stock our lakes with Rainbow Trout once a year. Spring fishing season has begun. We would love to hear your Fish Story or see your Catch! Please post your story or photos on our Facebook page! https://www.facebook.com/chainolakessp?ref=hl Saturday, Father's Day Weekend is almost here. Come and celebrate here at the Park and do some fishing! 
Region North 

Lake Michigan
 
Date updated 6/15/2014 
Fishing Report Boat Fishery Update
Creel clerks with the IN DNR collected very few interviews this week from anglers targeting trout and salmon in Lake Michigan. East Chicago anglers report a few salmon and lake trout have been caught just north of the gong in water depths up to 86 feet of water. Most of the action is coming on spoons or meat rigs fished anywhere from 55-75 feet down. Lake trout have been caught on spoons within a few feet of the bottom. Michigan City boat anglers have caught kings in water depths ranging from 80-120 feet of water. Again, spoons have been the top producer fished anywhere from 65-95 feet down. 

Creel clerks report no boat action to report for yellow perch this week in southern Lake Michigan, although DNR lake trout survey nets picked up spawning perch in 60-70 feet of water off Michigan City.

When nearshore lake conditions are favorable, smallmouth bass anglers have reported exceptional action along the southern shorelines of Lake Michigan. Boat anglers should concentrate their efforts along rocky rip rap that is prevalent along the outside of the Port of Indiana breakwall as well as from the city of Gary west to Hammond. As far as lures, anglers have had good success with crankbaits, small spinnerbaits and tube jigs that resemble gobies. Keep your retrieves slow and deliberate as water temperatures remain on the cooler side in Lake Michigan. If you like to use live bait, one cannot beat a lively minnow under a bobber. Smallmouths in the 14-18 inch range are abundant in Lake Michigan with some fish up to 6 pounds caught every year. 
Shore Fishery Update
Shore anglers continue to report pretty good action for bluegills, rock bass and smallmouth bass off the fishing platforms at Hammond and East Chicago Marinas and also at the Portage Lakefront Park and the Public Access Site inside the Port of Indiana. Live bait such as worms have been providing good action for the panfish while minnows, tube jigs and small crankbaits have been productive for bass. Freshwater drum have been caught by anglers fishing off the Michigan City Lighthouse Pier and Portage Lakefront Park this past week. Drum can be caught on shrimp or nightcrawlers suspended under a bobber, or casting wobbler type spoons or small crankbaits. Creel clerks received no direct reports of any Skamania steelhead caught off the Michigan City Lighthouse Pier or at the Portage Lakefront Park this past week, although a few were rumored to be taken. Water temperature in the harbor of Michigan City was 65° F with visibilities greater than 18 inches as of this morning. 

Stream Fishery Update

No skamania steelhead fishing activity to report this past week in the creeks. However, with the rains this past week, a few fresh Skamania entered the creek and were passed upstream of the Trail Creek Lamprey Barrier. Currently, Trail Creek levels are dropping and visibilities are around 12 inches. The western tributaries are running high and muddy. To get the latest data on discharge and gauge height of streams and rivers in Indiana, check out the US Geological Survey Water Resources for Indiana web page (http://waterdata.usgs.gov/in/nwis/rt). 

Notes to Anglers

The lower portions of Trail Creek and the East Branch of the Little Calumet River will have fishing restrictions lifted Monday morning, June 16th. Until then, they will remain closed to allow stocked salmonids to safely migrate downstream to Lake Michigan. The closed season applies to:
The East Branch of the Little Calumet River in Porter County from US 12 upstream to US 20 and Trail Creek in LaPorte County from the Franklin Street Bridge upstream to US 35. 
Region North 

Roush Lake
 
Date updated 6/12/2014 
Fishing Report Roush Lake is currently a few feet above summer pool due to recent rains, although boats can still be launched at the Kil-So-Quah ramp. The water in the main lake is muddy and fishing has slowed considerably. Catfish should still be able to be caught and when the water gets back down to summer pool fishing should improve. Ponds throughout the property still have pretty good water clarity and bluegill fishing is good. Be sure to spray down for mosquitos and ticks as they are getting thick as well. 
Region North 

Steuben County Lakes

Date updated 6/8/2014 
Fishing Report Walleye action on Clear and Crooked Lake has been great with anglers catching nice fish on inside of deep weed lines. Bluegill remain bedding on all the lakes in the county with female fish just beginning to move up to spawn. Bass are in a post spawn pattern and can be caught on inside edge of weed lines. Big Pike are being caught on Hamilton, Clear, George, and Crooked fishing a jerk bait and don't be suprised if you also catch a few walleye. Crappies have moved out to feed near deep weedbeds and if you fish slow with a jig you can catch a limit. Trine State Recreation Area Public Fishing Pier - Fishing is ridiculously good! 
Region North 

Bruce Lake 

Date updated 6/11/2014 
Fishing Report Anglers are catching a lot of small crappies (6-7 inchers) with a few scattered keeper sized ones. Larger bluegills are still being caught shallow but mostly smaller (5-6 inchers) bluegills are in the shoreline areas. A few are still targeting muskies. Bass fishing has declined as bass have move to summer off shore pattern. The thermocline is currently at 12 ft. 
Region North 

Bass Lake (Starke City)
 
Date updated 6/11/2014 
Fishing Report  Anglers trolling jointed Rapalas are catching walleyes and white bass with some scattered crappies. Anglers casting from hillbilly beach are catching walleyes at night. Anglers are reminded that the minimum size limit for walleyes is 14 inches, and that DNR Law Enforcement is out and about checking compliance 
Region North 

Robinson Lake 

Date updated 6/11/2014 
Fishing Report Channel catfish were stocked last week part of the Go FishIN in the City program and successful anglers were observed Saturday morning fishing with worms near the bottom. 
Region North 

Lake of the Woo
ds

Date updated 6/11/2014 
Fishing Report Approximately 21,000 walleye fingerlings were recently stocked 
Region North 

Oakdale Lake 

Date updated 6/11/2014 
Fishing Report Approximately 26,000 walleye fingerlings were recently stocked 
Region North 

Shafer Lake

Date updated 6/11/2014 
Fishing Report Walleye fingerlings will be stocked in Shafer Lake during the coming week 
Region North 

Valparaiso Chain of Lakes 

Date updated 6/8/2014 
Fishing Report Largemouth bass were patrolling the shallows of Valpo area lakes, and some bluegills and nice redear were caught as well 
Region North 

La Porte Area Lakes 

Date updated 6/11/2014 
Fishing Report Look for largemouth bass near weedbeds. The inside weedline can be very hot this time of year, when bass are cruising the shallows looking to pick off bluegills. Panfish action remains decent, with mixed bag catches of crappies, bluegill, and redear 
Region North 
Central Indiana Fishing Reports
Cagles Mill, Cataract Lake

Date updated 6/12/2014 
Fishing Report Crappie are bitting on minnows and small bright colored jigs. Lake Level is at 641 feet and is clear 
Region Central 

Southern Indiana Fishing Reports
Patoka Lake

Date updated 6/11/2014 
Fishing Report Pool elevation is at 539.7. Surface water temperature is at 76.3. Discharge rate is at 101 CFS. Those wishing to report specifics about their fishing experience and help keep Fishing Reports current may do so by calling the Patoka Lake Office at (812) 685-2464. Largemouth Bass: Activity: Good,  Depth: 3'-17' Striped Bass: Activity: Slow, Depth: 2'-18' Crappie: Activity: Good, Depth: 4'-10' Bluegill: Activity: Good, Depth: 2'-15' Channel Catfish: Activity: Good, Depth: 1'-15' Walleye: Activity: Good, Depth: 1'-20' 
Region South 

Find out what fish are
  biting in your area lakes                  

Anglers can find out what fish are biting in a certain lake on what bait by looking online at the updated DNR fishing reports. 

The DNR has improved this Web page, dnr.IN.gov/fishwild/8270.htm, to allow for more information to be easily shared about lakes across the state. 

The new look splits the state into three zones, North, Central, and South. Each zone can be clicked on an interactive map to see all lake reports in that region. A dropdown list of lakes in the system is also available to allow quick specific searches. 

"The new fishing reports system allows DNR staff to provide updates throughout the state," said Bill James, DNR fisheries chief. "This allows us to get more information to the public on lakes we are surveying in real time, and for anglers to know what is biting throughout the year." 

The information will be updated toward the end of every week, so anglers will have current information for each weekend. 

Fishing, Indiana
        Indiana Fishin
        Fishing in the Hoosier State.
   The Indiana Fishing Club
                                                      Links to some of our other sites
G&G Tournament Series Spinnerbaits
Fishing in Indiana. Hunting in Indiana. Martinsville Indiana Recreation.
COPYRIGHT 1996-2014 © Indiana
 Fishing & Hot Spots
  Martinsville Indiana 46151
Indiana Fishing Info, it's creator, or it's moderators are not responsible for damage, loss, or injury resulting from the use of information contained on the pages of this site. Furthermore, Indiana Fishing Info, and it's creator assumes no liability for posts made by others and is not responsible for the accuracy, copyright compliance, legality, or decency of material contained in the posts Their posts are solely their opinions, and their responsibility. No part of Indiana Fishing may be copied, printed, or reproduced in any manner, without written permission from it's owner. 
~~~~~~~~~~~~~~~~~~~~~~~~~~~~~~~~~~~

This website contains some information obtained from the Indiana DNR and other government agencies controlling the described outdoor resources. However, this site is not sponsored by the state, any parks, or any other government agency. by the state, any parks, or any other government agency.